The stunning transformation of this apartment building into a contemporary haven.
Style: Modern Coastal in an Urban Neighborhood / Size: 4x550 square feet apartments (52 sqm)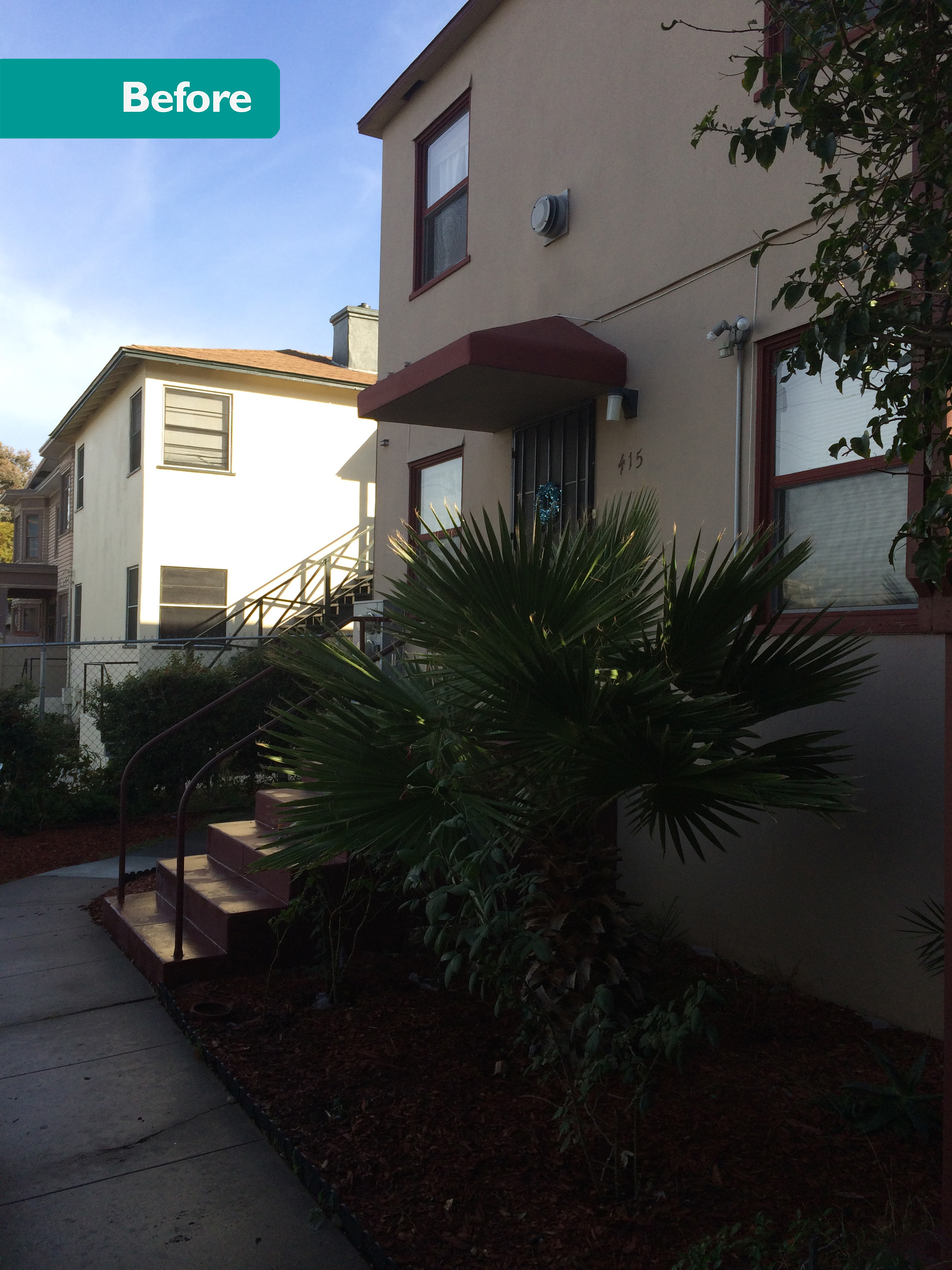 ASHLEY'S NOTES
PRIORITIES
The client purchased a four-unit apartment building in very rough shape, with the goal of developing it into four modern, rentable apartments. He wanted the apartments to feel roomy and to flow easily from one space to the next, which was quite a challenge in 550 square feet!
WORK
The client chose interior finishes and came to the table with a preliminary floor plan. Meldrum Design created the exterior design, completed the floor plans, and produced permit documents. That being said, each decision was a collaboration. Two brains are better than one!
We gutted the interior and rebuilt with a completely new floor plan. Exterior walls stayed while we added a deck to each unit, large walls of sliding doors, and new stairways. The floor plan and decor was carefully chosen, as it had to work for tenants of all types. Since the rooms are so small, we used many European design concepts and products to open them up. The updated apartments are perfect for a weekend getaway or a place to settle for many years.
MY FAVORITE DETAIL
The higher, vaulted ceilings. They really open up the space and let in natural light.
Want to rent out your property? Whether you're interested in long or short-term renters, I can help.