A beautiful kitchen remodel for a young and lively family.
Style: Midcentury Modern / Size: 3,120 square foot home (290 sqm), 570 square foot renovation (53 sqm)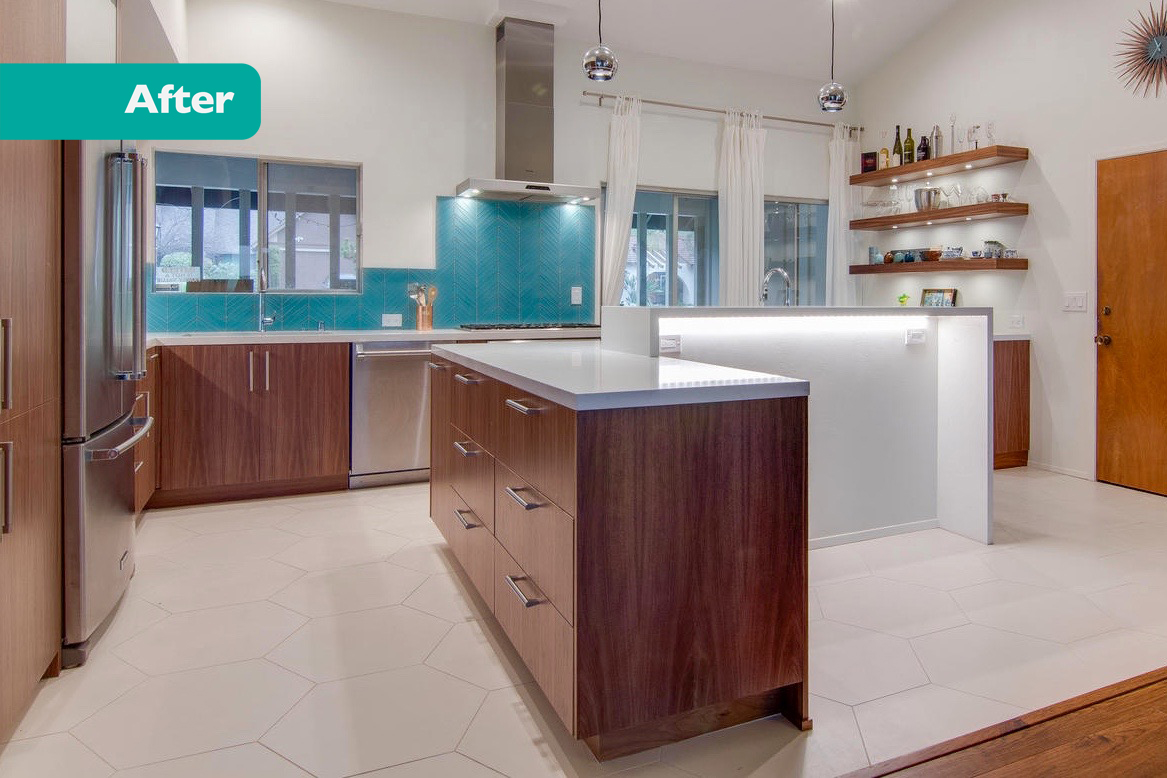 ASHLEY'S NOTES
PRIORITIES
The client bought this house with the intention of renovating. The outdated, 70's era kitchen was cramped with low ceilings and terrible lighting. It was closed off from the rest of the house.
As the heart of the home, we wanted the kitchen to feel open and inviting. The client wanted the space and flexibility to entertain groups of friends but to also have family time on a quiet Sunday morning. They were very clear about what style they wanted: pure and bright midcentury modern.
WORK
The kitchen was gutted and the attic was demolished to vault the kitchen ceiling. Two walls were removed to create an open concept floor plan flowing from the kitchen to the dining room. New light fixtures, flooring, and furniture in the dining room provided the final touches.
MY FAVORITE DETAIL
The bright turquoise backsplash really makes the kitchen pop. The client spotted it at a tile store we visited and immediately fell in love. It was a little beyond budget, so we found bargains on other materials to make it happen.
Is your kitchen stuck in the last century? Need a remodel or just a facelift?